Marketing must-reads: The diversity and inclusion directive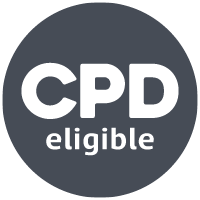 Delve into a comprehensive list of titles related to D&I that you should add to your bookshelves. All three books come highly recommended by our very own Diversity and Inclusion course director, Marina Ibrahim. Read on to discover her top picks.
It is no great revelation that more needs to be done on diversity and inclusion in marketing. It is a brand's responsibility to ensure they are being inclusive in all aspects of their business, from the recruitment process to their marketing campaigns. But how can a brand create lasting, authentic D&I strategies? How can businesses look after the physical and mental health of their employees? And what is the key to driving positive change in the workplace? We have put together a list of three books that might just have the answers you're looking for…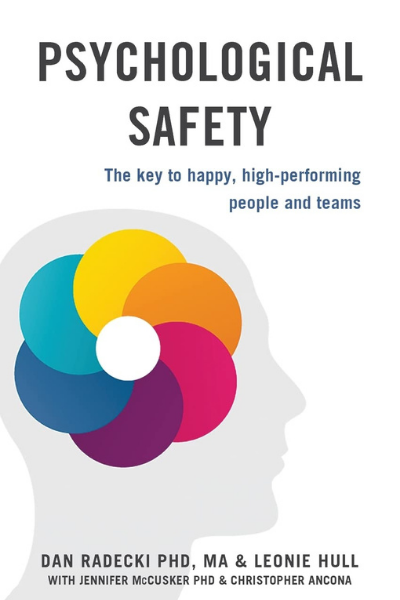 Psychological Safety: The key to happy, high performing people and teams
In this insightful book by Dr Dan Radecki PhD, Leonie Hull, Jennifer McCusker and Christopher Ancona, the importance of psychological safety in the workplace is explored and highlighted.
The book explains that a perfect team is not made up of purely skill or experience, but whether each member within a team feels psychologically safe. In a psychologically safe environment, people are not afraid to express themselves and feel respected and accepted. In a psychologically dangerous environment, it is difficult to concentrate, make decisions or control our emotions. It is vital that businesses cultivate a safe working environment both physically, and mentally.
So, how can businesses create such a space, and how can employees learn to recognise and manage the cognitive triggers that threaten their psychological safety?
Based on the latest neurological research, the S.A.F.E.T.Y.™ model describes some of the most important social motivators of human behaviour. Discover more about this model and learn how to implement psychological safety both in your life, and workplace, and notice the benefits such as increased productivity and wellbeing.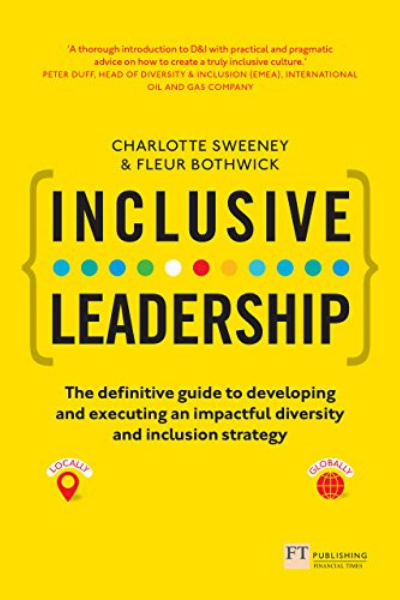 Inclusive Leadership: The definitive guide to developing and executing an impactful diversity and inclusion strategy 
This book by Charlotte Sweeney and Fleur Bothwick was officially shortlisted in the 'Management Futures' for the 2018 Management Book of the Year prize.
Charlotte Sweeney has over 20 years of experience in leading significant change programmes in large global organisations. Fleur Bothwick has a Masters in HR Strategic Management and is an advisory member of the Pink Shoe Club Senate, and an Ambassador for the Chartered Management Institute (CMI). She also received an OBE in recognition of her contribution to diversity and inclusion in the workplace. 
Studies show that the most successful organisations are those with diverse workforces, where employees feel included, appreciated, and able to reach their full potential. Inclusive Leadership will help you to drive culture change using organisational development principles. It will demonstrate how to authentically drive meaningful change by developing a strong diversity and inclusion strategy, which will make a lasting, positive impact on your business.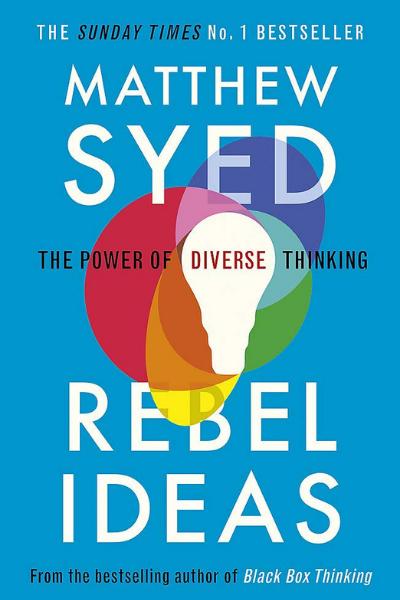 Rebel Ideas: The power of diverse thinking 
Written by former Olympian and now best-selling author, Matthew Syed, Rebel Ideas will make you question how you approach success and change the way you think forever.
This book sets out to examine the unique power of 'cognitive diversity', which is the ability to think differently about the world around us. It explores how we can harness our own perspectives and intelligence to face some of the greatest challenges the world has ever seen, including climate change, terrorism, and, more recently, Covid-19.
Rebel Ideas vows to strengthen any team by showing us how we can embrace creativity, collaborate with those around us, and break free of the echo chambers that surround us.
Read to find answers to questions such as:
Why are some societies and institutions more innovative than others?
How can we harness diversity to boost economic prosperity?
Why do companies founded by immigrants grow faster, and survive longer?
If you are looking to learn more about diversity and inclusion, specifically how it applies to marketing, check out our member exclusive webinar: Is marketing responsible for diversity and inclusion? Available now on demand. 


You can get a more in-depth look at D&I in our brand-new Diversity and Inclusion in Marketing Communications training course. Sign up today to learn how to recognise unconscious bias and create un-stereotyped, inclusive content for your marketing campaigns.