The skills you need on your marketing CV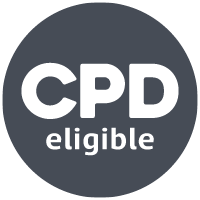 Marketers are thinking ahead with their career prospects. As a report with Hays reveals that 60% of marketers plan to change job roles during 2021, and 67% of employers are open to hiring, the industry is in good health. That means marketers need to stand out from the crowd – and here's how to do it.
Research conducted in late 2020 by Hays and the Chartered Institute of Marketing (CIM) laid bare just how much has changed in the marketing profession. Apart from the fact that 3/5ths of those polled are planning to change jobs, and an even greater fraction of marketing employers are planning to make new hires, the most striking fact was that 42% of respondents were planning to upskill in 2021. Set alongside the conclusions of part two of our Impact of Marketing report, where 35% of respondents hadn't attended any training courses, events, or conferences in the last two years, and you can see a shifting perception on the importance of taking time to upskill.
It's also undeniably true that the pandemic has changed priorities for many businesses, with new skills being favoured. As and when restrictions begin to loosen, marketing departments need to find a balance in which skills they'll need most of, and marketers must find ways to prioritise their own development and stay ahead. It seems that marketers are already looking to get ahead with training and will fund it themselves, if their companies can't.
If you're looking to upskill yourself in the next six months, here are some of the skills you need to focus on.
Social media
Social media is not a new skill, nor is one that goes undiscussed or left out, but it's fair to say that the importance of the medium has changed over the last year. All businesses have had to deal with enforced change, but lockdowns have meant that some could not trade at all. Social media became the main method of not just communicating their brand, but creating communities around their businesses.  
Social also became a great equaliser for small businesses riding a wave of localism. Many local businesses now need to use social to continue the momentum and enhance customer experience when they stop being the convenient choice for local shoppers. We also saw brands use newer social media platforms in lots of unconventional ways, with many B2B brands now breaking through on TikTok.
In the medium to long-term, this means that social media executives will need to take on a greater remit. Having become customers' main point of interaction with the business in many cases, the importance of their role is likely to increase in the months ahead, but they must go beyond tactical gains towards forming social as a stronger element of strategic planning.
Get ahead with social by taking the time to focus on Social Media Planning, where you will learn the key steps in developing your social media strategy.
Storytelling
Storytelling, like social media, may not be a new skill but it's a timeless differentiator. In a time that has seen many businesses forced to alter their USP, sharing the narrative of your brand in an engaging way has become vital in order to stand out. In the months to come, it will be the businesses leveraging their storytelling ability that will be able to communicate their unique selling point, and then turn that it to revenue.
Whenever restrictions loosen fully across the globe, businesses will still need to communicate what they can bring to their customers. Increasingly, it is storytelling that is seen as a crucial part of doing this.  
Avoid increasingly homogenised comms by signing up for CIM's training course on Brand Storytelling where you'll unleash the power of storytelling to help create distinctive, emotional, and re-energised campaigns.
Content and copywriting
59% of marketers polled in the Impact of marketing part two felt that copywriting was not a common skill in the industry, at exactly a time when the value of content and copy has never been higher. In the long term, marketers who can master these separate skills effectively will have an advantage in the marketplace. Content will continue to drive the voice of businesses, in all manner of ways, and copywriting will be needed to compete in an increasingly digital age.
This is because leveraging storytelling in your communications still requires a grounding in the basics and, in everything from video advertising to email marketing, content and copy is a fundamental part of any tactic. The best stories will get lost in bad copy, and even the best marketers can create bad content.
Content and copy can be used in a variety of ways, but your content is only as good as your copy promoting it. Develop your online social copy with the Digital Copywriting for Social Content course from CIM.
Regulation
The implementation of GDPR is a lesson for businesses in getting to grips with new legislation, and a warning to marketers to always stay ahead of the game. As marketers continue to understand the importance of being GDPR compliant, they must also be aware of new legislation threatening big tech that will influence the industry for years to come. Though the onus for introducing new laws effectively belongs to the legal department, it will be marketers who communicate how they will work in practice.
The major changes in the way that customers have interacted with businesses over the last 15 months may well lead to new regulations, but many big changes lurk in the background of the digital sphere. Marketers have to get to grips with this complex and ever-changing challenge. Keep up to date with the major compliance challenges for marketers today by attending CIM's Marketing Law course, so you can be confident around issues of legality and proactive in recognising the challenges in a changing environment.
Digital
Much conversation has focused on making digital part of your overall strategy, and debate has raged on just how separate it should be from the wider marketing department. However, much of the next 12 months will not be about mastering the tools themselves, but the opportunities that exist around them.
As the Digital Skills Benchmark 2020 revealed, there are still major gaps in how digital is implemented. Many have a fair knowledge of digital content, but few align that as part of a meaningful strategy, meaning that tactics often won't follow best practice and achieve the best results. Aligning digital with a robust business strategy will be vital for marketers moving forward, especially as new tools, laws, and competitors emerge that will change the game completely.
You can now develop your practical digital marketing skills from the comfort of your own home, and in your own time, with our Digital Marketing Channels course. Built around the key digital channels, this is an on-demand course providing you with skills you can put to work immediately, whatever your role.
Wherever you choose to focus your development, it's important that marketers take control of their own training schedule. With a rebound in the UK jobs market already taking hold, it's clear that the marketing profession is in good health, but good candidates will need to stand out from the crowd. Earning the merits associated with upskilling is an easy way of showing your competencies, but the knowledge gained is a sure-fire way of succeeding in even the most difficult of times.
It's time to take charge of your own learning. CIM's virtual training courses, covering a wide range of topics, are designed to give marketers the skills they need to enhance their career. CIM members can now enjoy an exclusive 15% discount at checkout.