Member Exclusive: Inspiration for your digital copywriting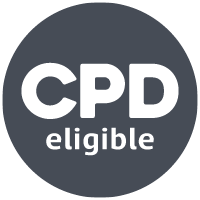 Broadcast:

Wednesday 10 November 2021

Phil Woodford
The crowded digital environment is a familiar challenge for businesses today, with cut-through communications being ever more difficult to craft as a result. However, by internalising some proven copywriting tools, you can ensure your brand story is able to engage, effect and influence the customer of tomorrow.
Watch this webinar on demand where course director Phil Woodford will share how to implement strong copywriting techniques that can take your communications to the next level.
Catch up and you'll learn:
Best practice for copywriting in the digital world
The opportunities and challenges that copywriting presents
How the demands of different channels and platforms present themselves.
Member only content
Become a member to enjoy full access to this article and a wide variety of digital content and features on our site. Join CIM from just £15.75 per month for an annual membership.
If you are already a Member please log in by the button below.