Supercharge your social media strategy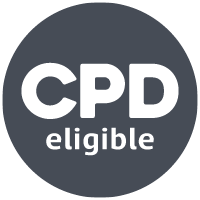 Keeping up with the latest social media tools and trends can feel difficult. During the recent member-exclusive webinar with CIM course director and founder of social media and marketing consultancy Small Wonder, Julie Atherton shared top tips to stay ahead for 2023.
In this article, Julie answers some more of the CIM members' questions asked during the webinar.
Have you considered a CIM membership? When you become a member you'll receive great benefits including access to our member-exclusive webinars. Hosted by subject specialists and industry leaders, you'll be able to ask questions during our Live Q&A session.
Social media strategy questions and answers
I work in the public transport sector. Do you have any top tips for turning around significant negative social sentiment from customers?
The transport sector is notorious for having relatively negative sentiments as people find it easy to complain there. I would look at benchmarking your sentiment against similar organisations in public transport to give yourself a realistic view of where you sit and set yourself targets to improve.
Positive sentiment may not always be possible. Ways to improve sentiment could include –  
Proactive posting (keeping people up to date with info before they complain)

Fast response times

 

A dedicated social channel for delays/postponements/customer service to try and keep negatively off the core channels

 

Signposting clearly on the website and on other social channels where the info channel is

 

Pausing advertising and regular posting etc when you are suffering from particularly bad issues with transport so that you don't encourage a backlash
What are the best tools for researching keywords and hashtags on social platforms?
On TikTok visit the inspiration and trends tabs. This page is designed to provide helpful tips to inspire and elevate your creations. You can also find out about trends and learn from top-performing ads. I find SEMRush and Fanpage Karma great – and this might be a useful article on Wordstream. 
How would you recommend bringing a creative flair to the financial sector?
You need to think about the customer journey and how your audience feels at each stage. You can be quite brave if you really focus on your customer value proposition and the unique elements about your brand that connect with them – think Monzo and how they utilise their Instagram.
Take a look at the principles of challenger brand thinking and try and apply them to your business. Such as;
What constitutes a challenger brand?

How does the challenger have an advantage over brand leaders

How you can utilise 'Intelligent naivety' to break through

The purpose and power of Thought Leadership content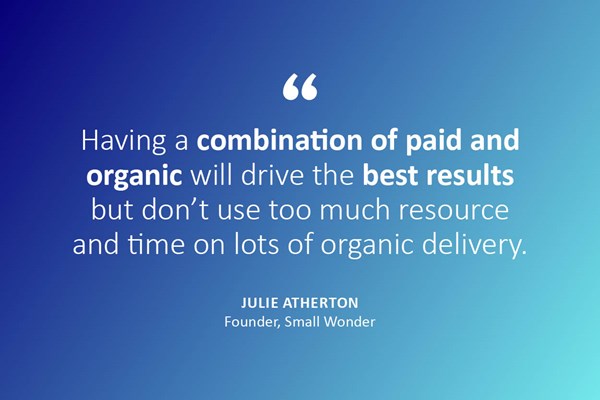 Any advice on planning ahead when you work in a sector that is changing very quickly around world issues? How do you go about planning ahead knowing things are likely to change?
This means building flexibility into your planning. Are there any areas you know will be stable that you can bank on and therefore create a plan and content for in advance? This will then allow you to have more time for the more reactive work. I would also simplify what you are doing if you can and perhaps reduce your planning cycle times. You could move to a more agile planning approach. 
How would you advise we manage our social media with multiple languages?
We have a Welsh as well as an English profile on some platforms, but it's becoming a struggle because we aren't able to use the translation services that platforms offer.
Just a thought - are you not allowed to use the translation if you go from English to Welsh – could you use it if your base account was in Welsh? 
If not, I think you might have to have separate accounts but keep the number of platforms as low as possible. Look at your objectives and target audiences – which ones need both languages and do you need to be on every platform? Remember you don't have to have an organic presence on every social platform – you can still advertise there without an organic page.
How relevant will hashtags be going forward, given one can search on any social platform for a keyword in the same way as one can search on Google?
Hashtags still work on platforms like Twitter, Instagram, LinkedIn and TikTok – they help the algorithms know what you are interested in and help people discover your content.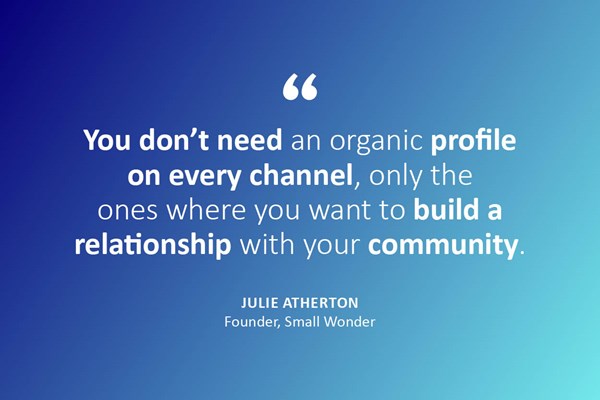 How do you devise an effective social media strategy when your B2B customers are in over 40 countries (outside of the US, UK and Europe)?
This is a big question. I would look at a regional/language-based approach and reduce the 40 to as low a number as possible – two or three would be ideal.
Do you have any thoughts on paid social? Should strategies be organic, or are ads still relevant? 
Paid social is really another paid media channel – just like display, and other ad opportunities. You don't need an organic profile on every channel, only the ones where you want to build a relationship with your community. 
I would start with organic first and concentrate on the minimum number of channels that are important to your audience and help meet your objectives. Then I would add paid opportunities across any channels relevant to specific campaigns. Having a combination of paid and organic will drive the best results but don't use too much resource and time on lots of organic delivery. 
Join Julie on our B2B Social Selling Strategy training course and give your B2B strategy a boost.
You can optimise your performance, develop a strategy in line with your purpose, and get the most out of your social media platforms with our Social Media Strategy Masterclass.