Five common SEO mistakes to avoid in your content strategy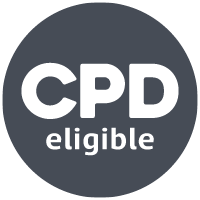 A successful SEO content strategy includes many vital ingredients. But as with any recipe, it's important to have the right balance. SEO experts Sam Martin-Ross, managing director for Digital Uncut, and digital marketing agency Hallam's SEO team lead, Stanley Dunthorne, reveal what marketers need to know to avoid common mistakes and create maximum impact.
SEO can be a confusing and convoluted subject even at the best of times. Like a jigsaw puzzle, many pieces make up the whole picture.  
From keyword research and link building to mobile optimisation and page accessibility, multiple factors determine a website's ranking across search engines (the ultimate goal of SEO being to improve those rankings).  
In this article, we're focusing on one SEO factor that consistently reigns supreme - content - with input from industry experts on the most common mistakes they see businesses making.
Optimise your content marketing SEO skills with our Content Strategy training course and maximise your strategy for the year ahead. 
Five common SEO content marketing mistakes
Focusing content on the wrong type of keywords
In SEO, keywords refer to the words and phrases internet users enter into search engines to find content. When it comes to content marketing, focusing on the wrong ones is a mistake that Sam Martin-Ross, managing director of Digital Uncut, a digital marketing agency for startups, sees businesses often make.  
"For example, targeting "what is" search terms, where users are only looking for information. Once they get that from your content, they'll most likely leave the website, and so these search terms are very unlikely to generate leads," explains Martin-Ross. "It's important to research and strategise keywords properly before starting SEO in order to focus on those more likely to generate qualified leads. These typically will be when people are directly searching for what your product offers." 
"The best way to be sure of this is to Google the keyword itself and judge the keyword based on what appears highly for this term already. This is because Google is very good at giving users what they're after, and if you see informational-type content appearing, you can be sure users are looking for information more than a service. Ideally, you'd see your competitors' product / service landing pages appearing for the keyword. Then you'll know it's a keyword worth targeting." 
Writing content without focusing on any keywords
Leading on from above, not including any keywords at all is another common oversight, which is why keyword research should take place before any content creation, says Martin-Ross.  
"This is a missed opportunity. By focusing content solely on a topic or idea, you potentially lose the opportunity to have it appear for keywords in Google and generate more readership and traffic," he explains. 
"Doing keyword research before writing any content will help this, but also keyword research after you've decided on a topic can help ensure you leverage SEO to generate traffic. It's also then important to optimise the content effectively for SEO. The best way to do this is by understanding what content appears highly for your target keywords and ensuring yours is better than theirs. Then there's also technical points around the page title, description and headers that should be considered." 
Expecting quick results  
While it may be tempting to seek quick fixes (especially when under pressure from management and stakeholders), bad SEO practices ultimately lead to website penalties, which no website wants. As Stanley Dunthorne, SEO team lead at digital marketing agency, Hallam says, the only way to move forward is by having patience. 
"One of the key mistakes is expecting quick results from SEO and content creation in particular - that's not going to happen. SEO is a long-term process. It can take a long period of time after your content has been created for Google to rank it well, and it requires continued investment in all areas of SEO - on-page, off-page and technical SEO - to make this happen. This is even more the case if your website is newer or is facing tough organic competition," he elaborates. 
"There's no avoiding this, but it's a case of educating stakeholders within the business so that they're aware of the fact that you won't see results immediately from SEO." 

Choosing quantity over quality 
One common misconception with SEO and content marketing is that the more content you have on your website, the better your rankings will be, and this couldn't be further from the truth, as Dunthorne clarifies. 
"Specifically, regarding content, a common mistake is focusing on quantity at the expense of quality - for example, publishing two blogs a week, regardless of their quality. It'd be a better use of your resources to create fewer, better quality, more detailed and useful articles." 
Given the amount of already available content, marketers should instead focus on adding "extra value to what's already out there". 
"There is an awful lot of content available, and with the advent of ChatGPT, that's only going to increase. In order to succeed, content creators need to focus on what value their content actually adds. When evaluating quality, Google looks at signals of Experience, Expertise, Authoritativeness and Trustworthiness (EEAT). How does your content and authorship demonstrate these criteria? For example, if you're writing content on a topic related to healthcare, we'd expect that content to be written - or at least reviewed - by a medical professional.  
Any copywriter (and indeed AI) can regurgitate the content that's already out there. What are you adding that's unique and better than the competition? That could be things like unique insight from first-hand experience, years of expertise in the industry or a unique case study." 
Not optimising content and landing pages to generate leads  
Of course, there's no point in allocating time and resources to creating well-optimised, quality content if readers have nowhere to go, as Martin-Ross explains. 
"It's important that once you finally do appear highly for a keyword and / or generate good website traffic, that landing pages and content are optimised to convert and generate leads. It'd be a shame to put a lot of resources to get to this point and only see traffic and no conversions! 
"This can be because of more technical reasons, e.g. - there's no call-to-actions or the contact form link is broken, and of course, we should test and ensure all these work, but it can also be because the content is generic SEO type content.  
"If available, we should work with brand / marketing strategists to ensure the tone of voice, brand positioning, and unique selling points come across in our content so that when users read it, they are persuaded to convert. If this kind of resource isn't available, it's worth working through it ourselves, comparing our content to competitors and considering if it's persuading readers." 
Bonus tip: How can marketers find SEO success with their content in 2023?  
With SEO techniques constantly changing, how can marketers ensure their content stays ahead of the curve and optimise their online presence this year?  
"Think strategically around what keywords you want to appear for and ensure your work focuses on improving those positions," says Martin-Ross.  
"Despite all the recent changes in SEO, this remains the most important to ensuring your work generates a return on investment, which is exactly what SEO should strive to achieve. Increased traffic and keyword positions can be vanity metrics otherwise." 
"That if you start now, you'll hopefully start seeing SEO success in 2024," claims Dunthorne.  
"It's going to take a while to start seeing SEO investment paying off, so be patient. Don't just focus on content - make sure your technical SEO is in shape and that you're gaining high-quality backlinks too." 
Optimise your content marketing SEO skills with our Content Strategy training course and maximise your strategy for the year ahead. 
CIM members can discover more Common content marketing mistakes you should avoid and Supercharge your social media strategy in our member-exclusive webinars. Now available to watch on demand.