How to build learning beyond free content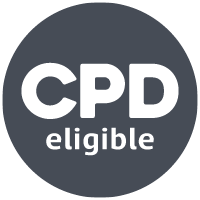 Marketers want knowledge in different forms and often from different places. But what is the best way to gain knowledge in the marketing sector? Would you financially invest in your learning, or do you think you learn enough from free content? We're going to take you through some paid and free resources to explore if you really can get all you need from free content.
Free content is what it says: free. Possibly behind a sign-in gate. Paid content requires a subscription or one-off payment to access. All follower numbers are correct at the time of writing. 
When looking at post engagement
HubSpot- 820,458 followers 
We looked at the article 5 Hybrid Sales Strategies to Leverage in 2022, According to Dropbox's VP of Sales. Referring to hybrid selling, Dropbox's sales employees are working more flexibly rather than the traditional in-person style. It's based on the perspective of the Vice president of sales (Americas) at Dropbox, a big draw as it's from the point of view of a successful business.  
There is a lot of engagement from people on LinkedIn: with 171 reactions, including people loving the article and finding it innovative. There are 15 reposts and 7 people who've been engaged enough to discuss the themes of the article.
Clearly a popular article that people related to, it was also free which means anyone had access to it and allowed for more engagement.
Although this is free content, we are being asked to consider the brands involved as businesses we can purchase from. They are not only getting publicity but are working as a partnership, leveraging their clout as successful and well-known brands who can offer promotions to each other's customers.
Marketing Week- 250,284 followers
We've compared the engagement of a paid article on Marketing Week with the article above. Marketing Week has 3x less followers on LinkedIn than HubSpot.
As expected, with a lot more followers there is more engagement on the HubSpot article, but comparing a Marketing Week post featuring a Chief marketing officer of retail brand Premier Foods, the engagement is almost 20x less than the HubSpot post.
Being a paid article comes into this, not everyone has a subscription to Marketing Week, and it has much less reach. With less reach naturally comes less engagement. We can also consider that there might be people who don't follow HubSpot but who have read the article and decided to engage with a relatable post on LinkedIn.  
The engagement rate is more for HubSpot, but if we're looking at this with an interrogative eye, giving a discount which benefits both platforms - 20% off HubSpot plans only for Dropbox customers- is a way of selling their products. It does seem more gentle than Marketing Week who will block part of the view of their articles with their tiered subscription prices. Nothing is being hidden by the HubSpot post, but the directness of Marketing Week could indicate the value of the content they are providing.
When looking at similar post titles
Looking at the HubSpot post about hybrid sales strategies, there are similar articles including this post from Salesforce Canada. It's a popular subject affecting many people, and the readily available free content from large companies such as HubSpot and Salesforce means that there's less of a need for paid resources to talk about it as much. Popular subjects like this will have a lot of competition, and paid platforms are stepping outside of the ring, choosing different angles and niche subjects.
When we looked for a comparison of similar titles to the Marketing Week post above, we couldn't find any other articles which seemed to be about the same subject- using language about ROI for their senior leaders. Proving that you might not gain all the information you want from free content.
Accessible subjects can lend a lot to brands wanting to promote their company and products. Dropbox wants to show they are forward thinking, look after their employees and easy to deal with. With more customers wanting brands to reflect their own values, this article is written with some bias towards Dropbox, which benefits HubSpot.
Curiosity is a blessing
"To each individual the world will take on a different connotation of meaning-the important lies in the desire to search for an answer." T.S. Eliot
As marketing moves with speed, navigating the changing trends, marketers must adapt and tailor their knowledge to keep up. Companies are producing more information as we demand more. Marketers will gleam new insights from being inspired by the information of other resources. As our consumption of knowledge increases, paid content has its place, offering more tailored pieces.
What's in it for free content websites?
These websites aren't providing it entirely from the good of their hearts. They are often promoting one of their services or the services of another platform like HubSpot is for Dropbox. No article is created without bias towards the promotion of a product.
Marketers come with pre-formed opinions which are influenced by popular ideas in the marketing sector and external factors around it. This feeds into the themes and type of resources being created. It benefits us, the platform and the brand to talk about a hot topic such as hybrid working. Many of us can relate to this in the post lockdown world.
As for free content vs a paid course?
The 5 main points to take away from the HubSpot article are:
They encourage transparent communication to ensure sales team members are clear on their actions and objectives

Customers want to be able to buy in different ways including over the phone, through email or live chat

'Blitz day' is an event for the organization to have a virtual meeting where they discuss creative pitches, with the aim to create a stronger team culture

Technology to manage daily sales activities such as a CRM is important

Trial and error and learning as you go are behaviors for improving and growing as a sales team and business
The learning outcomes of CIM's course Managing the Sales Team offer insight into the understanding of some of the following themes:
Setting meaningful objectives for individuals and the team

Communication between office, remote and virtual team members

How to build and develop the skills of the team

Prioritising day-to-day sales management activities to maximise sales

Ensuring the team is doing the right things in the right way to achieve results
As you can see, the points mentioned, and more are covered in this sales course. The article is around 10 minutes to read but we ask for 2 days to complete the course. 2 days isn't a huge amount of time to take a course, but it's enough time to go into much more detail. How much time would you put into learning the ins and outs of a sales team to strengthen your strategy in the long run?  
HubSpot's post is written to persuade more people into using their software and also promoting Dropbox as a brand. An article with relatable themes such as working virtually and selling in a more flexible, hybrid way does put both HubSpot and Dropbox in a good light. Flexibility and transparency are huge buzzwords, because marketers have grown to desire this in their own and each other's work.
You learn, you earn
You may think that you don't need to study marketing to work in it. It might be the case for some people, but everyone is different. For people who enjoy studying, learning about the background and theory behind marketing and for those who want to stand out from others without qualifications, a CIM course is a good option.
Marketing companies, more than ever, are looking for a mixture of analytical and creative skills with demands for Analytics at 46.1% and Content Marketing at 31.9% as cited in 2021 in Marketing Week. However, being drawn to a profession doesn't mean you have the inbuilt skills. Marketing and sales training gives you the theory and ability to put these theories into action and assess your progress.
Will you find free articles that are mentioned on a CIM course? Yes, you will in one form or another. But what you won't get from individual articles is how it fits with other parts of marketing and sales theory or processes. Without the guidance and structure, you gain from a CIM course you're just holding spare parts. Grab the how-to guide and let's get building.
Find out more about the courses we offer to help develop your skill set on our qualifications page.
Create your content marketing strategy with confidence by taking our Content Marketing training course.