Five things you should know when hiring a freelance copywriter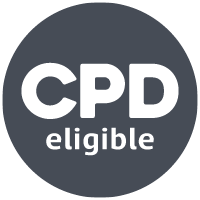 Hiring a standout copywriter can make a big impact on your business.
In this article, marketing communications expert Laura Bracher reveals why a copywriter is important to help reach your goals, the essential skills to look out for and how you can work effectively with your copywriter to stand out against competitors, boost engagement and grow your brand.
Don't want to hire a copywriter? Learn how to do it yourself on our B2B Copy and Content Writing training course.  
Why you need a copywriter 
Think about your favourite brands. What is it about their adverts and content that stands out to you? 
It could be their sense of humour, or the way they make you, the customer, feel like you're the most important person in the whole world. Whatever it is, and wherever they say it (TV, email, social media etc), they've got your attention, and that's no mean feat today. 
So, what's the secret to their success? Consistency. Consistency in their unique brand voice, tone, and style to be exact.  
It's so obvious that it amazes me today how so many C-suite execs still put copywriting on the back burner. No company should expect to succeed in the long run if they aren't willing to put the time and resources into building a strong brand personality.
And, whether you're starting a business, rebranding, or creating new content, employing the skills of a copywriter is often the best way to ensure you make the desired impact. But with thousands to choose from, all with different expertise and levels of experience, deciding on the right one for your business can be tricky. This article will provide pointers on how to navigate that process.
Why you shouldn't downplay copywriting for your business
Firstly, let's talk about why you should never put copywriting on the back burner. A website is a business's most important marketing tool. And, while it's easy to get carried away with a wireframe, UX, and catchy branding, brand messaging should never be left as an afterthought. There are three main reasons for this:
Copy can assist with the overall design process
Websites require a clear and focused message to deliver results. Without it, both search engines and potential visitors will be left confused. The first job of any copywriting project should be to define and understand that message, which can then be enhanced through website design.
Copywriting shouldn't be restricted by design  
It's not unusual for some level of editing to be needed during the final stage of a website project, which may include things like shortening headings and rearranging paragraphs. However, a web page's content must not be limited by a pre-decided structure, hindering its ability to tell a story.
It's more time-efficient  
Having a final (or near-final) version of the content minimises the hassle of back-and-forth changes between the copywriter and designer, making the process much more streamlined and organised for everyone involved.
How to choose your copywriter
Now that we understand a copywriter's fundamental role in creating a successful business, how do you choose one? Here are some suggestions:
1. Don't just go for the cheapest - Like anything in life, you get what you pay for. Decent copywriters aren't cheap. Why would they be? Most have spent a great deal of time and effort honing their skills to get where they are today. I've had a few clients come to me over the years with urgent jobs after hiring cheap copywriters with dodgy spelling, poor grammar, and complete unfamiliarity with the topic at hand. As the saying goes: buy cheap, buy twice. 
Equally, don't be fooled by their expense. Just because a copywriter claims they are expensive due to their superior writing skills, it doesn't mean they are, so do your research (ProCopywriters is a good source for suggested rates).
2. Don't try to haggle - You wouldn't ask your hairdresser to knock 20% off their price (unless you're willing to risk a dodgy haircut), so don't do it with your copywriter. They've set their rates in line with their experience, the size of the project, and the research involved, amongst other factors, and trying to lower the price only shows you don't truly value their work.   
3. Do your homework - Make a shortlist of copywriters you like the look of. Here are some things to take into account: 
What's their website like? Is it well-written? 
Do they have positive recommendations on Google or social media?  
Do they have a portfolio? Have they worked on projects in your industry? 
They may have written for clients in your industry, but don't rule them out immediately if not. Some copywriters have a niche, but many find themselves writing about many different topics and are good at learning new things. A fresh perspective can also be hugely beneficial.
4. Provide a thorough brief - While not all projects will require a highly detailed brief (blog posts on a specific topic, for example), it's important to provide as much detail as possible. Most professional copywriters will have their own preferred brief templates for new projects, which will outline the information they feel they need to quickly assess your requirements and provide a quote or relevant work samples. For larger and more complex projects, it's standard practice to have an initial consultation or meeting with your copywriter to discuss things in greater detail. 
Experienced copywriter and content marketing manager, Stuart Thomas advises, "If you've requested a pitch for multiple article ideas, be sure to ask for abstracts too. This ensures that the suggested title then matches your expected output".
5. Don't leave hiring to the last minute - Good copywriters are often booked up months in advance, so give yourself plenty of time, especially with more complex projects like website copy. 
What are the most-desired skills in a copywriter?
While there are many skills required to create an unbeatable content set, here are some fundamental ones: 
Experience - I don't want to say that all copywriters need a degree in something relevant to be good, because that's not true. Experience, however, is. This might be through working for an agency or in-house, working as a journalist, or freelancing. 
However, if your potential copywriter is lacking a portfolio, CIM's content manager, Stuart Thomas recommends that you don't discount them straight out the gate.
"If your potential copywriter doesn't have examples of their work, don't count them out yet. Ask for a short article on a related topic, or even just a couple of paragraphs, and you'll get a good sense of their ability."
- Stuart Thomas, content manager, CIM
Communication - Writing is a highly subjective task, so there will likely be a few different opinions and perspectives during the review process. As such, copywriters need to be able to work and communicate well with others. Some projects may also require interviews, like ghostwriting, for example. 
Self-discipline - Copywriters write to deadlines, so self-discipline is a must. Skilled writers should find it easy to write quickly and efficiently, but this only comes with practice. 
Ability to research - Being able to research effectively and efficiently is crucial. While many writers will specialise in a particular niche, there will always be a need to source data and facts.
Proactive - The best copywriters ask questions. If your copywriter asks about business objectives, brand guidelines, tone of voice, target audience, competitors, and anything else that will help them carry out that project, then this would suggest they're an experienced writer. 
Reliability - Consistency in meeting deadlines is crucial. However, life happens, and sometimes they aren't met for one reason or another. As long as this is communicated in plenty of time, it shouldn't impact your trust in that copywriter. 
SEO Knowledge - As a majority of copywriting tasks are now digital, at least some knowledge of SEO is essential. Sprinkling keywords throughout the copy is not enough. Instead, writers need to know how to seamlessly and strategically integrate them to maximise a website's search engine ranking.
No copywriter is perfect, but the more skills they possess from this list, the better. Don't underestimate chemistry either, as it's important that you feel they'll fit your organisation and culture. 
The difference between success and failure
The quality of a business's content will make the difference between its success or failure, so finding the right copywriter is essential to your marketing strategy.
Take your time, have a good understanding of what you want to accomplish, and, above all, ensure you do the proper research before choosing your copywriter. Doing this will give you the best chance of achieving a successful, prosperous, and long-term working relationship.
Don't want to hire a copywriter? Learn how to do it yourself on our B2B Copy and Content Writing training course.