How has SME marketing evolved in the last decade - and what to do about it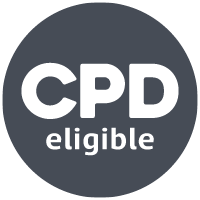 What makes the modern SME marketer different from the previous one? Sometimes when you're involved in something day to day, it can be hard to see the changes until you engage in a retrospective. To that end, we asked CIM Fellow Nicole Martin for her insights from 15 years of marketing consultancy, with added insight from CIM course director Bruce McKinnon.
Having been trading for 15 years, Nicole has seen a lot of change in marketing. Since 2008, plenty of things like family and the home as well as external factors like tech, the environment and politics have changed, but what else from a marketing point of view?
What has changed in SME marketing over the last decade?
Many things, channels and ways of doing things have changed for small business owners and larger marketing departments and for their clients and their marketing over the years. Most of these changes/new ways are for the better, and here are just a few:
1.  Social media marketing
Ten years ago, Facebook was the leader for social media marketing with Twitter a couple of years away from reaching its peak. Having moved on from targeting university students, Facebook surpassed a billion global users in 2013 giving marketers access to the largest audience they'd ever seen.
Now, the channels themselves have changed in terms of algorithms, usage, demographics of users, ownership, features and layout and also capabilities within the tech, but Facebook (now Meta) still dominates. Considering Meta includes Instagram, marketing with Meta creates a combined 4 billion-strong targetable audience – with significant crossover of course.
LinkedIn users have nearly quadrupled, and more and more brands are increasing their marketing spend on that channel if LinkedIn's revenue reports are anything to go by – more than 10x what it was in 2013. With intelligent targeting, LinkedIn is now very popular for B2B advertising if your customer profiles are accurate.
New channels have also been introduced/or had a boost in profile such as TikTok. While the marketing opportunities of the platform are nascent, if your market demographic is on the younger side you'd do well to explore TikTok and how other businesses operate on there to discover how to make TikTok worth your time.
What does this change mean?
More than ever, ensure that you have a robust social media strategy. Have a company page on LinkedIn, encourage your staff to share and promote, and explore any platform you believe you'll find your market on.
Bruce McKinnon, CIM course director, adds, "LinkedIn especially has made it easy to find exactly the right audience that the bar for content that is personal, relevant and delivers value is extremely high." Don't just churn out your content – have a purpose for it all.
2. Video marketing
Videos are not new (YouTube also passed the billion users mark in 2013), but their popularity and wide range of usage has changed over recent years. They are not just for demos, but they are now used for brand awareness (including sponsoring others' content), personal branding (the rise of the influencer), testimonials, case studies, demos with captions and more.
Videos have now expanded well beyond YouTube (and growing hosting contender Vimeo) to be used on social media, websites and in email marketing. Take note of hosting on your website directly though – one of the ways marketing has evolved is that Google penalises slow, resource-hungry websites, which video is a prime cause of.
What does this change mean?
If you can't have a fast site in 2023, just don't have a slow one. Optimise your videos if you're going to host them on your site, and make sure you aren't just creating videos for the sake of video. Video can be a powerful tool, so if you've got a product or information about your services that can be better explained by video, look into permanently hiring a video specialist or engaging a quality freelancer.
McKinnon adds, "Our attention span keeps going down. In the past it was 8 minutes, whereas now any video needs to immediately lead with what your brand delivers. It needs to answer the question 'why should I care about you' within a few seconds."
3. Viral marketing and influencer marketing
Viral marketing has been around for a while, with the first, possibly last, viral marketing summit held in 2013. Since then, several businesses have chased viral marketing as an opportunity for a quick burst in views and engagement (but less often sales), reaching what feels like fever pitch. Reactive marketing can often lead to virality, but more often than not it's an echo in the wind.
Videos (explored above) and TikToks are also key to viral marketing and in creating a buzz around a topic or product or person, TikTok itself being almost entirely based around virality with reused audio, styles and formats. But unless your market is one that's likely to engage with such tactics, approach with caution.
Endorsements and testimonials are more popular than ever amongst many B2B and B2C markets. Where previously influencer marketing would have been the realm of celebrity endorsement, now these influencer/mini-celebrities can directly engage your preferred audience, or even be used to identify them in the first place.
McKinnon: "Brand marketing has become democratised. Instead of the one-way traffic of old brand marketing, now we have busy thoroughfares with consumers and influencers alike shaping the brand dialogue."
We're in the world of instant customer and user feedback.
What does this change mean?
In 2023, you can grow your business by working with influencers. How many customer profiles now involve 'follows [X] on Instagram'? With social media you can now have a direct conversation with your best brand advocate and contract that [X] to work with you. And no matter your niche, there's very likely an influencer of some size working in that space.
4. AI and ChatGPT
Another fairly new phenomenon in the marketing mix. There are mixed feelings about this, like there is normally with something new, and differences of opinions amongst early adopters versus newbies. I am all for change and automation, but will such tech or should such tech replace the human element of touch, emotion, feeling and tone of voice? I think not.
Virtual reality and the usage of such tech in marketing and selling is also a new concept being used more and more. Check out older editions of Catalyst to see how businesses have been exploring Deep Immersion in recent years.
There will be more to come from CIM on AI in the coming weeks, so keep an eye to learn more on CIM's stance on marketing and AI.
What does this change mean?
Be very cautious of using AI tools without appropriate training in copywriting, content production, customer insight or customer journey optimisation. Lawyers have faced sanctions for using ChatGPT and not realising it generated fake precedent cases, and be very aware that AI tools are not beholden to GDPR and Data Protection Act rules - you are.
5. Regulation 
GDPR has impacted on the way we market and the way we use/treat data, and it has made us more mindful about the sensitivity of same. Being mindful and respectful of clients and their data isn't a bad thing and it's a good example of quality versus quantity when planning your strategy.
GDPR came into existence in 2016, and even post-Brexit it is still part of marketing in the UK (Data Protection Act 2018) and if your marketing involved EU citizens. Not even Meta could evade the European Data Protection Board (EDPB) forever, ignoring their requests to the tune of €1.2billion – the EDPB's largest fine to date.
What does this change mean?
There's now no excuse for not following GDPR (if you have customers that are citizens of the EU) or Data Protection Act 2018 rules. Ensure your Data Controller is up to speed on the huge responsibility they have over customer/market data, and that all of your Data Processors are sufficiently trained in GDPR whether they work in marketing or not.
6. The Pandemic  
There is no doubt COVID and the lockdowns impacted marketing and the way we do it. We're still not truly post-COVID, so all of the pandemic's impacts are still being discovered and evolving. These are just a handful of the biggest:
3 biggest impacts of the pandemic on marketing
Digital/online presence
For some businesses, their eyes were opened as a result to their lack of online presence and digital marketing. While some brick-and-mortar stores had no choice but to close if their product couldn't be delivered or digitised, others rapidly pivoted into a new, previously untouched (for them) market.
Networking
For others it changed the way we network and communicate. Zoom and Teams, which aren't new, came into their own and were widely used by a lot of us - and still are.
This has made meetings shorter or less time spent travelling which is cost-effective time-wise and also good environmentally.
Face-to-face and in-person is still very much needed in marketing terms at times – as demonstrated by events like CIM's Financial Services Summit and the upcoming CIM Podcast Live 2023.
Target audience and channels
These also changed during and post-pandemic in terms of the way we shop and therefore the way we market and promote our services and products.
The target audience for many also changed with new demographics becoming customers for various reasons, like those unable to leave the house now able to have all sorts delivered to their door. What began with takeaways is evolving to…everything.
What does this change mean?
No matter what the future holds, try to be prepared for the unexpected and not put all your eggs in one metaphorical marketing basket. Explore different channels for both marketing and product/service delivery, and consider market development and diversification if you've been comfortably trading in one niche for a long time.
7. Lumpy mail
Or direct marketing as some call it, e.g. something in the post. This marketing mix/channel has seen a re-emergence with flowers (Bloom&Wild), cards (Moonpig) and even cocktails (Kocktail) forming entire marketing options on surprising direct-to-door deliveries.
Who doesn't love a surprise gift or something in the post as an incentive to buy or as a thank you? Such memorable acts go a long way in marketing terms and in customer loyalty terms.
What does this change mean?
'Surprise and delight' your customers and clients in unexpected ways, generating something memorable. Just be sure to consider the environmental impact of what you're doing, that it's sustainable marketing, and you won't draw the wrath of any eco-conscious audience. And consider how you will track the response, with unique landing pages or rare search terms.
McKinnon: "If your target market is small, lumpy mail can be very effective when sent to say a company board or collection of key decision makers. However, any mail sent needs to be: super relevant – 'I solve your problem'; Different, 'you can't get this from anyone else'; and highly personalised."
8. Content marketing
Content is king, once according to Bill Gates and now according to everyone, and consistency is queen. Decent, well-rounded, well-balanced, varied and memorable content across your marketing channels is great for educating, marketing, influencing and generating interest and leads.
This channel has exploded in recent years, and with AI/ChatGPT set to produce even more of it we'll all have to work harder than ever before to be heard in the content sea.
What does this change mean?
Having a content strategy in place is paramount in this day and age. The value of a blog/content hub filled with relevant, SEO (for your market) content will do wonders for your site's organic ranking. Every organic search that points to your site is a visitor you didn't have to pay for, and each piece of content is a page that can rank for your preferred keywords.
9. Marketing automation
In another tech-based way, automating your marketing is a really popular one.
From sign-ups, email sequencing and autoresponders to nurture leads through your sales process/customer journey, to automated 'thank you's for purchasing and for upselling and cross-selling, email marketing automation is a great tool.
SMS messages and texts and letters can also be used for automation and creating more incremental sales, though make sure your opt-in messaging is robust so it isn't seen as an invasion of privacy.
What does this change mean?
As stated previously, training in GDPR is a must. Once you have that base covered, explore any automation tools that fit within your budget and work with your CRM systems. One well-crafted email nurture campaign can have a good portion of your funnel conversion work done for you.
McKinnon: "Combine this with AI generative tools and you can hugely reduce that set-up time, and take advantage of AI's ability to personalise content."
10. And…
Other changes/additions/new trends in marketing from the last decade or so include podcasts for personal brand awareness and marketing, plus changes to adverts from offline to online or both and changes (constant changes it seems at times) to the algorithms in social media and Google. And outsourcing vs hiring has also changed depending on how a company works, hybrid working coupled with outsourcing often carries less risks than traditional recruiting in periods of change or growth
And these ten-plus examples are to name but a few.
Not sure how you feel about them? In the words of Maya Angelou:
"If you don't like something, change it. If you can't change it, change your attitude."
Marketing strategies and plans – changes
Not much has probably changed over the last decade in this field, which is my niche area of expertise, but as a business I have tried to evolve our plans to keep adding in more value and more information.
For example, good plans now include the full plan as well as a one-pager summary - appealing to those who want detail and those who don't. Visual vs linear. The plans also now include a SWOT and a PESTLE analysis (members can explore these on CIM's Marketing Expert) and also empathy maps for target audience segmentation.
Looking to start your own agency or consultancy? Explore the CIM Marketing Leadership Programme, and the specialised consultancy module, with our expert marketing tutors. Or have a listen to our latest member-exclusive webinar, How to pivot your career and step into consultancy.